Our Locations In Canada
For Your Solar Energy Needs
If you're thinking about solar energy for your home or office, you're in the right place!
Here at Zeno, we cater to your solar energy needs, whether you're in Edmonton, Calgary, Alberta, Strathmore, Greater Toronto, Scarborough, Lethbridge, Mississauga, Airdrie, Camrose and surrounding areas.
Here's more information on how we do it.
Canadian Solar Energy in Edmonton, Calgary, Alberta, Lethbridge, Strathmore and Surrounds
These locations are some of the sunniest parts of Canada.
This means you can produce your own renewable energy at some of the lowest prices in the country.
Even when there are periods of limited sunlight, it doesn't mean you can't benefit from solar energy!
This is because your solar panel batteries store energy in sunny periods for future periods when the sun isn't as present.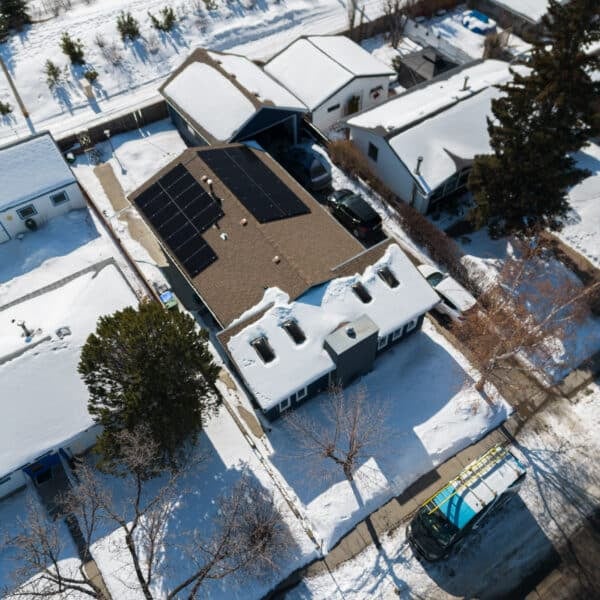 We're Canada's Solar Panel Installation Experts
At Zeno, we have a specialized team of solar panel installers that service you from initial consultation to handover.
After beginning in Calgary, we're now proud to have the most 5-star ratings of all solar companies in Canada!
We've installed thousands of custom, turnkey solar panel solutions for many happy clients across Canada, and are committed to installing solar energy to over one million homes by 2040.
But we need your help to achieve this!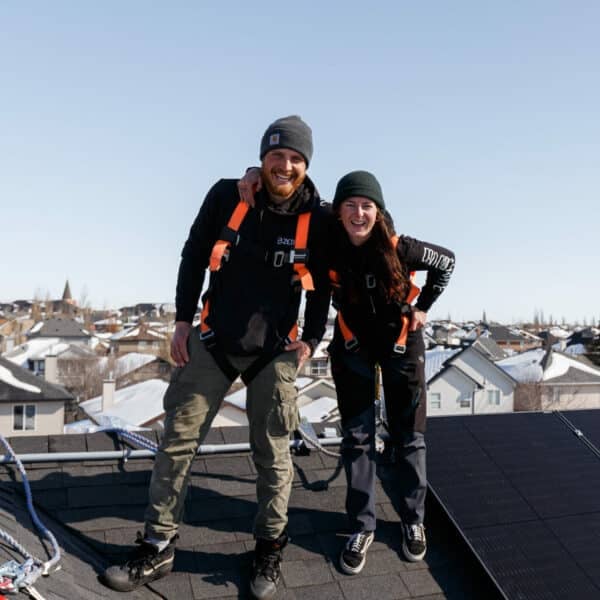 Canadian Solar Panel Incentives, Rebates, and Benefits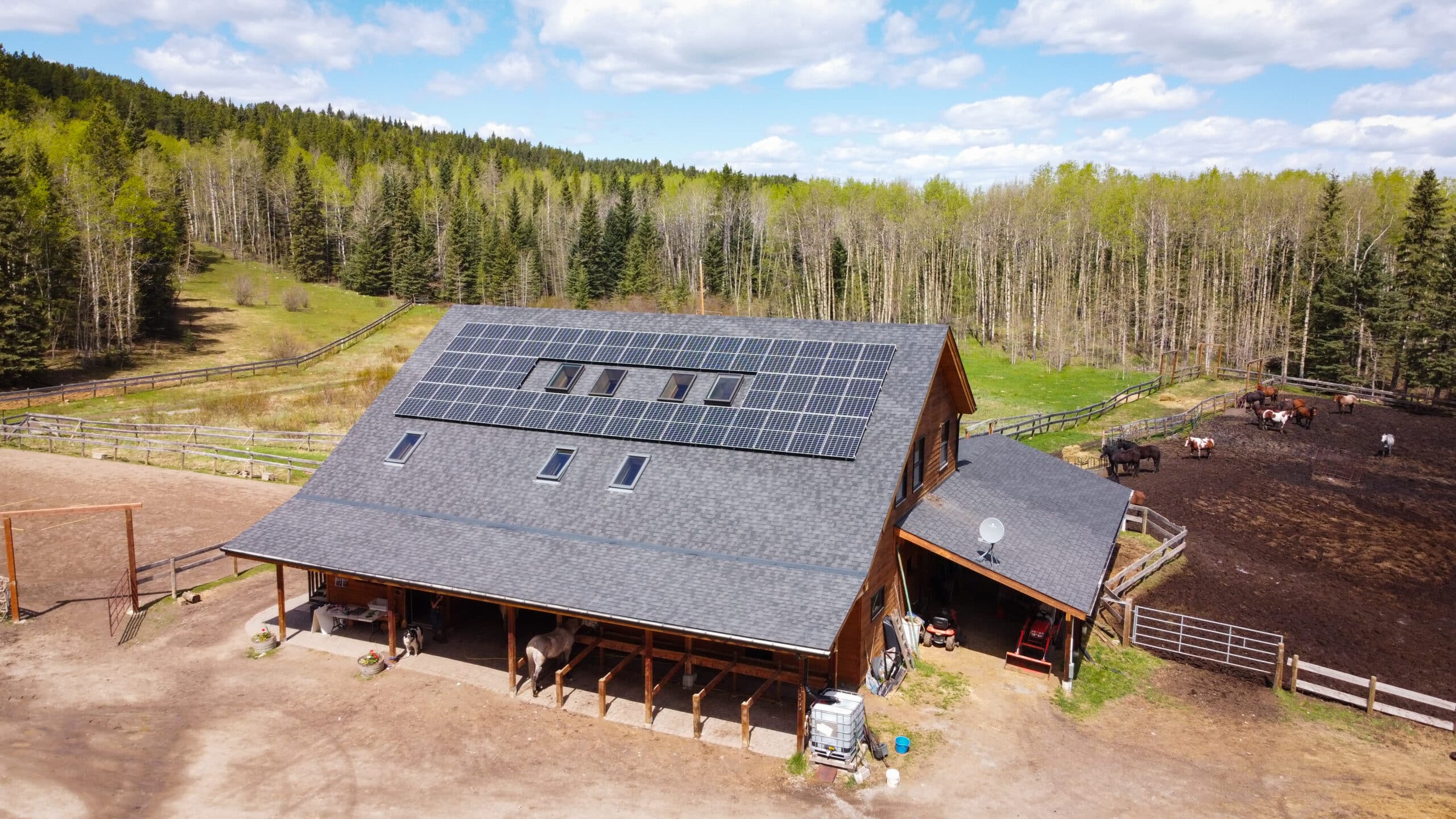 There's never been a better time to install solar panels. Here are some of the benefits:
Money saved on power bills
You contribute to a healthier and more sustainable planet
You're not at the mercy of the price hikes from power companies
You'll have energy security during power outages
Also, did you know most solar energy systems pay themselves off after 5-7 years when rebates are factored into the costs?
Then there are the attractive government rebates for solar energy – the Canada Greener Homes Grant is a government initiative that provides up to $5,000 in incentives for approved energy-efficient home retrofits, including the installation of solar panels.
You can learn more about these incentives here.
If your solar panels and inverters are certified under CSA Standards, and the rated solar panel has a peak power capacity of at least 1.0 kW – you can qualify!
Moreover, in Alberta, PACEAlberta currently offers the Clean Energy Improvement Program (CEIP).
This is a pilot renewable energy financing program that pays you back based on an assessment of your property tax bill.
You can learn more about it here.
Once you contact us, we'll guide you through qualifying for these benefits.
So contact us here for a quote now!
The Simple Steps To Solar Panel Installation In Canada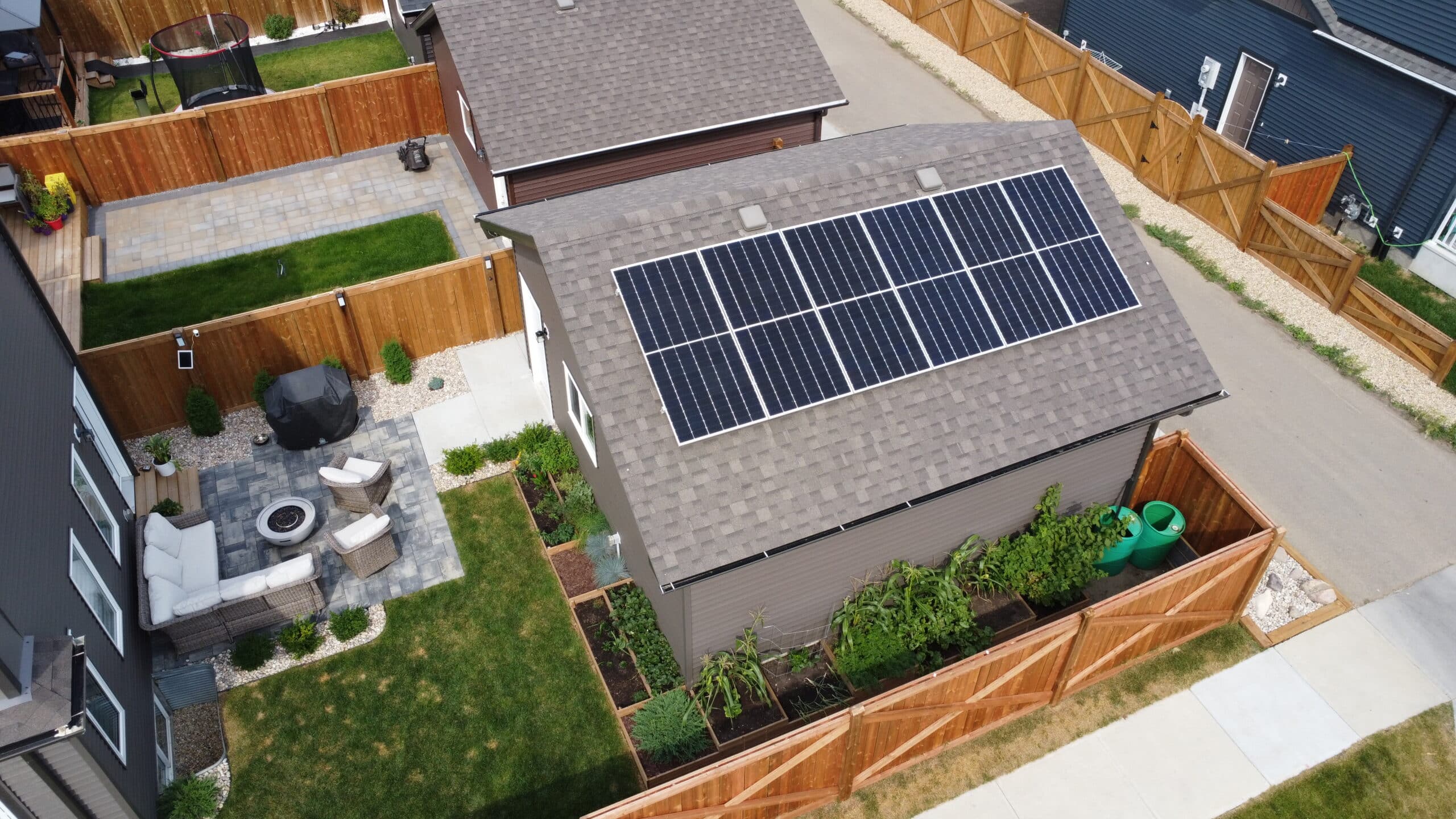 After contacting us, we can begin the installation of your solar panels at your home in these simple steps:
Step 1: Your Complimentary Consulation — Give us a call or fill out the contact form online to book your consultation. We'll match you with one of our sustainability specialists, who will talk to you about your energy usage. They'll also answer your questions and discuss incentives in your area to support your journey to solar.
Step 2: Optimized System Design — We'll evaluate your site and begin designing your custom system that is optimised for your requirements. Once you've approved the proposed plan, we'll take it from there!
Step 3: Turnkey Installation — We will begin with paperwork, which includes applying for incentives and signing utility agreements and permits on your behalf. Our team will then secure your products and keep you updated. Then, the installation begins.
Step 4: Certificates and Inspections — Once we've installed your system, we will run an internal audit to ensure the system meets our industry-leading standards. We will then schedule a city inspection to ensure the system is up to code and certified.
Step 5: Commissioning and Energizing — Our team will commision and energize your system. We will introduce you to the system and monitoring app so that you understand how they work. We'll also explain how the documentation, quality control processes, and warranty materials work.
Contact Us Now For Canadian Solar Energy
Every moment is another chance to save on your power bills and save the planet! Contact us now to see why we're the best solar energy provider in Canada.
Contact Us