Solar Panels In Strathmore
Ready When You Are
At Zeno, we're dedicated to helping resident owners in Strathmore utilize the power of solar energy to reduce energy bills and decrease their carbon footprint.
Our experienced technicians have installed many home solar panel systems in Strathmore for customers to save money.
We're number one for solar panels in Strathmore, so read on to learn how they can benefit you now!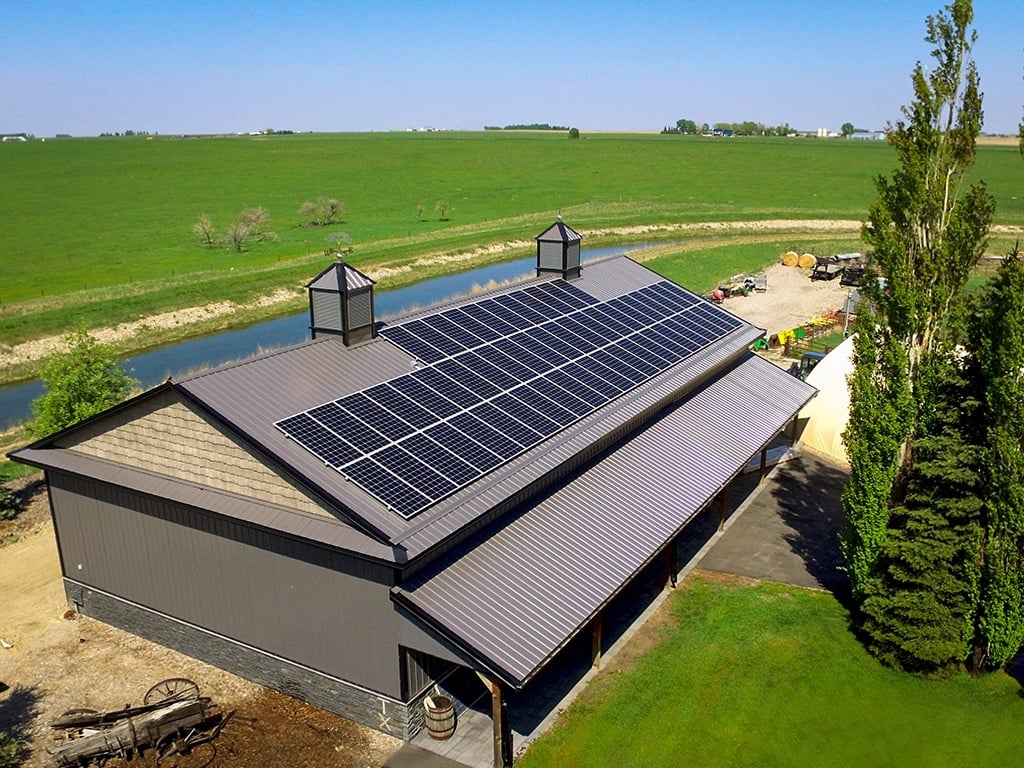 The benefits of solar panel installation in Strathmore


		

Homeowners in Strathmore can benefit from renewable energy in these ways:


		


		
Increasing property value: Installing solar panels on your Strathmore home has the potential to increase the resale value of your premises

		
Reducing your carbon footprint: Solar panels in Strathmore or anywhere else reduce your net environmental footprint

		
Lowering your energy bills: By generating electricity with solar panels, you reduce your reliance on the grid and lower energy bills

		


		

Lowering the perks don't stop there…


		

By committing to a solar panel installation in Strathmore, your additional benefits also include getting money back from the government.


		

Here's how that works.


	
	


			

How government incentives help you save money


			

The Canadian government offers a range of incentives to help you offset the cost of your solar panels in Strathmore. 


			

One of the best and most popular incentives is the Canada Greener Homes Grant, which provides up to $5,000 in rebates for approved energy-efficient home retrofits, including solar panel installations.


			

Here are some important facts about your Strathmore solar panels:


			


			
You'll be reimbursed for the cost of the pre-and post-retrofit evaluations for up to $600.

			
To get the grant, both evaluations are required for reimbursement. To be reimbursed for the pre-retrofit evaluation, you must continue through the entire Greener Homes Grant process while also moving forward with at least one retrofit recommended by your energy advisor.

			


			

You can learn more about the benefits of installing solar panels in Strathmore here, and if you're looking for the best solar panel installation in Strathmore, stay right where you are!


		
	


			

The cost of solar panel installation in Strathmore


			

Costs can vary depending on a range of factors, including:


			




The location of your property





			
And the type of solar panels you choose





			

For a finite answer surrounding solar panel prices in Strathmore, get in touch with us!


			

The Zeno team will work with you to design a custom solar panel system that fits your specific needs and budge


			

The costs surrounding solar panel installation in Strathmore are most affordable when you consider:


			


			
The government rebates

			
How solar panels can add value to your home

			
How it can pay itself off within 5-7 years.

			


			

Once you contact us, we will:


			


			
Take a look at your most recent energy bill (This will allow us to determine the size of your system needed to offset your electricity consumption)

			
We'll ask for a photo of your electric panel and its surrounding areas to see if an upgrade is required

			
We'll then learn your address to remotely design a custom system using Google imaging and our solar software

			


			

To begin this process regarding your solar panels in Strathmore, contact us now!


		
	


			

Why We're The Best Of The Renewable Energy Companies in Strathmore


			

Customers have been so impressed with our renewable energy services in Strathmore and beyond that we made a huge pact, committing to installing solar solutions on one million plus homes by 2040 for a better future!



			

With the current threats facing the environment, we believe the two of us can create a healthier planet, starting with the power of renewable energy in Strathmore.


			

We're one of the few renewable energy companies in Strathmore with a bold world vision we work tirelessly to achieve.


			

But we can't do it without you!