Looking to reduce your environmental impact and lower your energy costs at home? Discover residential solar panel systems at Zeno and start generating clean energy.
CONTACT FOR A QUOTE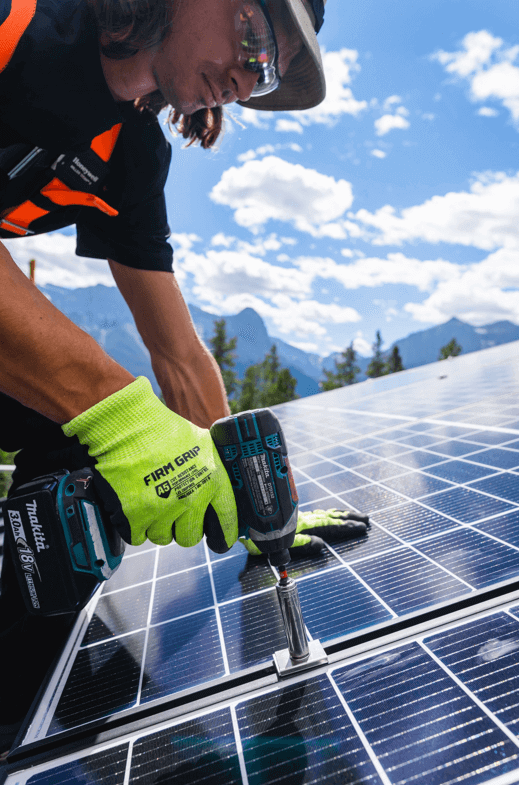 The gold standard for residential solar panel installation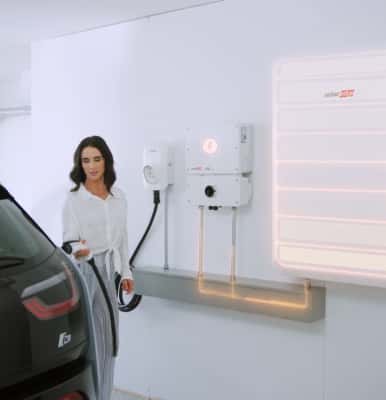 Best-in-class products
Get residential solar energy solutions that use innovative technology and the latest research.
Turnkey solutions
Share your vision with us and we'll create the perfect residential solar energy solution, customized for your home from design to installation.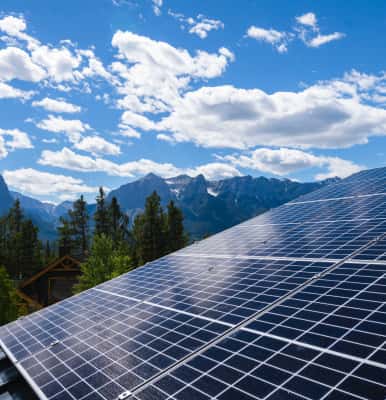 Local expertise, global impact
Every residential solar panel installation makes a difference.

What do we bring to the table? Our expertise and extensive knowledge of the best sustainable solutions for communities across Canada.

What do you need to bring? An eagerness to go green!
Thinking of Going Solar? Get Your FREE QUOTE today.
Fill in the form below and get your free, no-obligation, residential solar panel installation quote. Our quote will include how much the installation will cost, how much you can save on energy bills, a general plan for your custom solar design and more — contact us today!
"*" indicates required fields
Residential Solar Panels FAQ
Solar panels convert sunlight into electricity using photovoltaic (PV) cells. When sunlight hits a solar panel, the PV cells in the panel absorb the energy, creating a flow of direct current (DC) electricity.
This DC electricity passes through an inverter, converting it to alternate current (AC) electricity, which is what runs through most residential homes. The AC electricity you get can be used immediately, used for your EV charging needs, stored in solar batteries or sold directly to the grid.
At Zeno, we source only the best solar panels for residential homes — all backed by a 25-year warranty. We believe that turning to sustainability should be an easy choice, which is why we always offer the best in solar technology.
While residential solar panels generally last 25 to 40 years, the actual lifespan of your system will depend on a number of factors, such as its exposure to the elements, temperature, maintenance and more.
At Zeno, our solar panels have a power production warranty for 25 years and can last up to 40 years.
Other factors such as quality of materials and installation also play a role — but at Zeno, we're confident that our experts can design, procure, and install residential solar panel systems that use only the best in solar technology today.
There are a few things you can do to make your solar panel system last longer, such as:
Solar panels can vary in size and weight, depending on the brand and panel availability. Typically, residential solar panels span 66 x 40 inches for the panel, and 1.25 x 1.6 for the frame, weighing roughly 42 pounds. For more accurate information, reach out to a reputable solar provider who would be able to give you a free quote and specifications of what solar panels are being used.
The cost of residential solar panel installation varies based on the size of your home and its energy needs.
At Zeno, we understand that every home is different, which is why we maximize your space by designing a residential solar panel system around your property's size and needs.
As all home energy and home layouts are unique, we recommend getting a FREE quote from us to determine more accurately in terms of what you can expect to pay.
Residential solar panels typically weigh an average of around 42 pounds, but this will still depend on the brand and size of the panel itself. For more more accurate information of the weight of the solar panels, reach out to a reputable solar provider for a FREE quote. They can can provide you with the specifications of the panels used for your home.