Elevate your home's energy efficiency and sustainability with a solar panel installation on your High River property.
Experience our advanced solar panel technology, comprehensive monitoring system, and hassle-free turnkey installations that make going solar a breeze.
Why Choose Zeno Renewables for Solar Panel Installation in High River?
At Zeno Renewables, we're on a mission to make solar energy a no brainer for homeowners across Canada.
We understand that the climate crisis can feel bigger than all of us, but every home can make a difference by investing in sustainable systems.
We're driven by our goal to install solar energy solutions in over 1 million homes by 2040. If you have a property in High River, our solar panel installation service is available to you.
Our advanced solar technologies provide exceptional energy efficiency and durability, ensuring long-lasting performance. In fact, we're so confident in the durability and reliability of the panels we offer which have a 25-year power production warranty.
Our Proven Process ensures that the switch to renewable energy at your High River property is seamless, from initial consultation right through to installation.
We're dedicated to helping High River homeowners choose solar panels and move towards a greener, more sustainable lifestyle.
Understanding Solar Panel Costs and Savings in High River
The initial cost of a solar panel installation for your High River property may seem steep at first glance, but investing in solar energy will save you money in the long run.
Opting for solar energy will reduce your energy costs and minimise your carbon footprint at the same time.
There are also a number of incentives and rebates that can lower the upfront cost of solar panel installation at your High River home.
Governments across the globe are offering rebates and incentives for renewable energy.
In Canada, the Canada Greener Homes Grant offers Canadians up to $5,000 off to go solar. Additionally, Canadian homeowners can access a 10-year interest free loan of up to $40,000 for home energy efficiency improvement retrofits such as solar.
The current return on investment is around 5 to 7 years of energy after rebates are factored into the cost.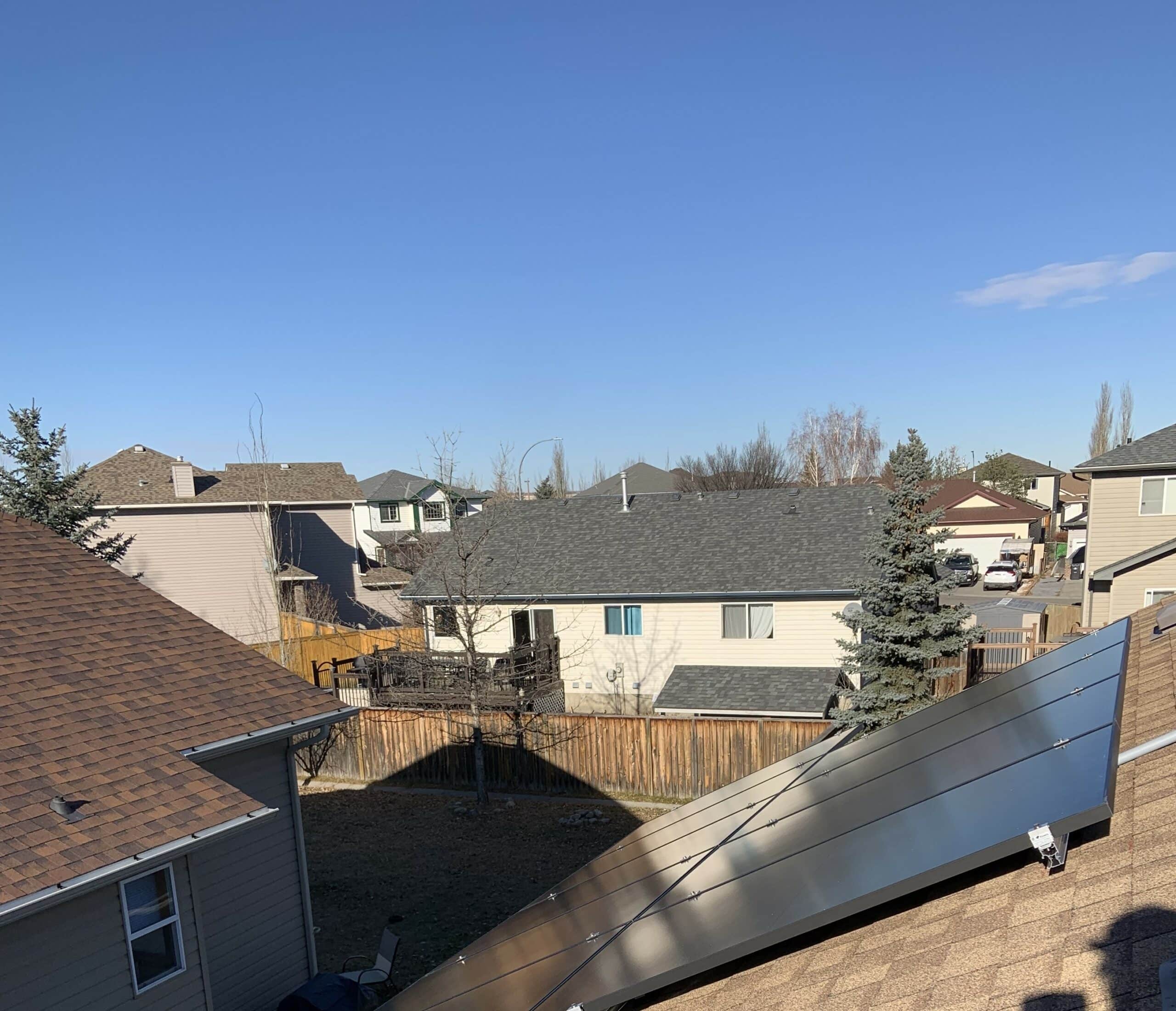 The Solar Panel Installation Process with Zeno Renewables
Our turnkey solar solution system ensures that homeowners enjoy a hassle-free experience from start to finish.
We'll guide you through each step, from assessing your energy needs and designing a custom solar system to expertly installing your solar panels.
With our comprehensive monitoring system, you can track your solar energy production in real-time and stay informed about your system's performance.
Explore our step-by-step guide to your solar panel installation in High River.
Securing Your Solar Panel Installation in High River
Take the leap towards a sustainable future by investing in solar panels with Zeno Renewables.
Our solar panel installation services in High River demonstrate our commitment to creating a cleaner, greener planet for everyone.
By choosing solar energy, you'll enjoy cost savings, a reduced environmental impact, and the satisfaction of contributing to a more sustainable world.
Want to learn more? Get in touch with us for more information or to schedule a consultation and become part of the renewable energy revolution.