About Zeno #CITYCLEANUP
Reaching and exceeding the Sustainable Development Goals is important to us. As a result, we do our best to integrate as many of these goals into our business decisions and day-to-day operations.
As part our commitment to the improving communities we operate in, Zeno hosts the #CITYCLEANUP initiative across different cities every year. The #CITYCLEANUP aims to educate local citizens about different climate issues and empower them to take responsibility in making their local community a cleaner place.
Zeno recognizes that it takes a community to reach the Sustainable Development Goals. Throughout the years, Zeno has been fortunate to work with many amazing local partners and volunteers in many of its previous #CITYCLEANUP events. Returning sponsors include Module Creative Agency and Porsche Centre Calgary!
Upcoming Events in 2023
Join the Zeno #CITYCLEANUP 2023 in Calgary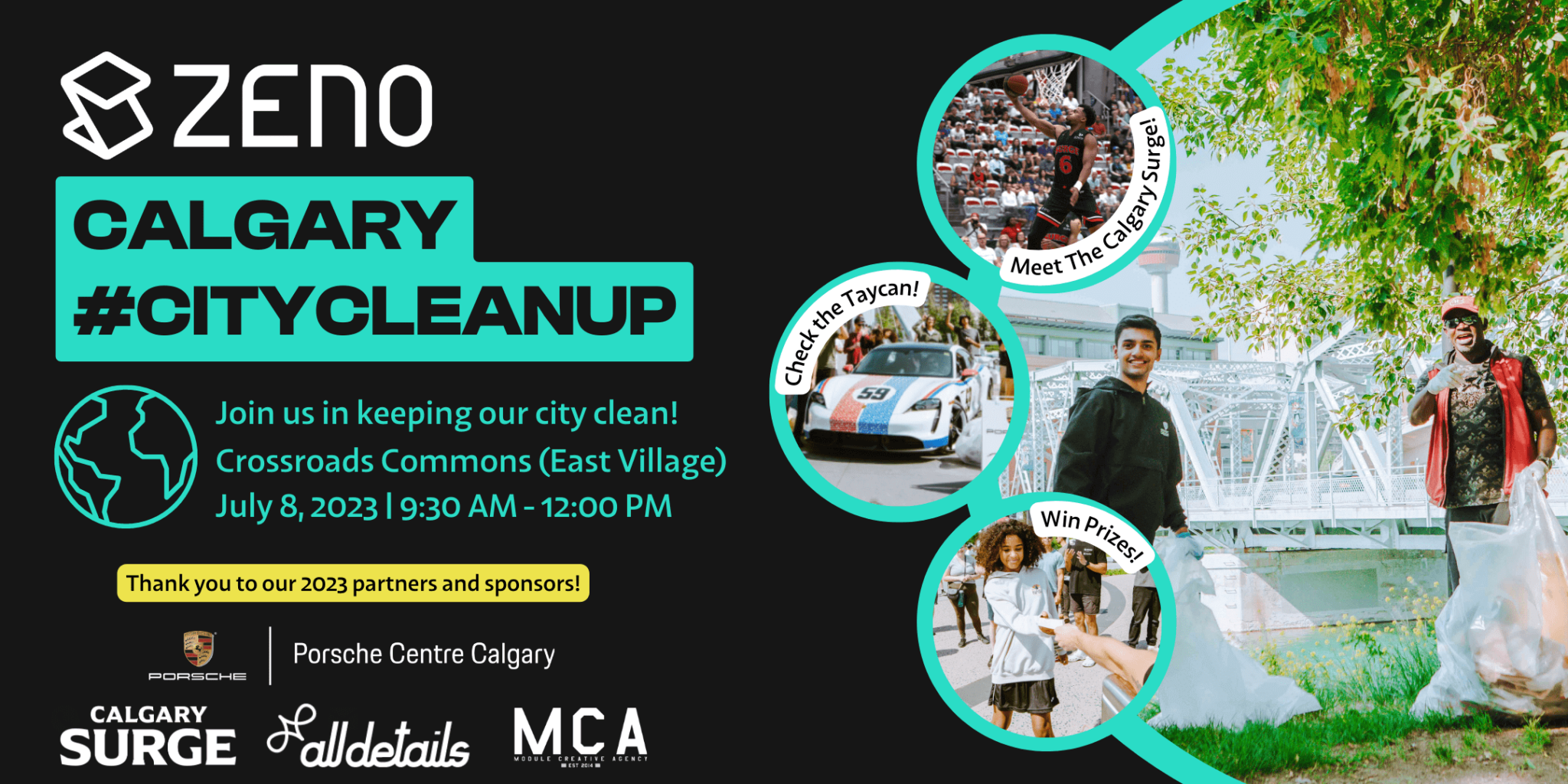 Join the Zeno #CITYCLEANUP 2023 in Edmonton