Zeno Giveaway
Enter to win 1 of 3 Home Energy Sense Units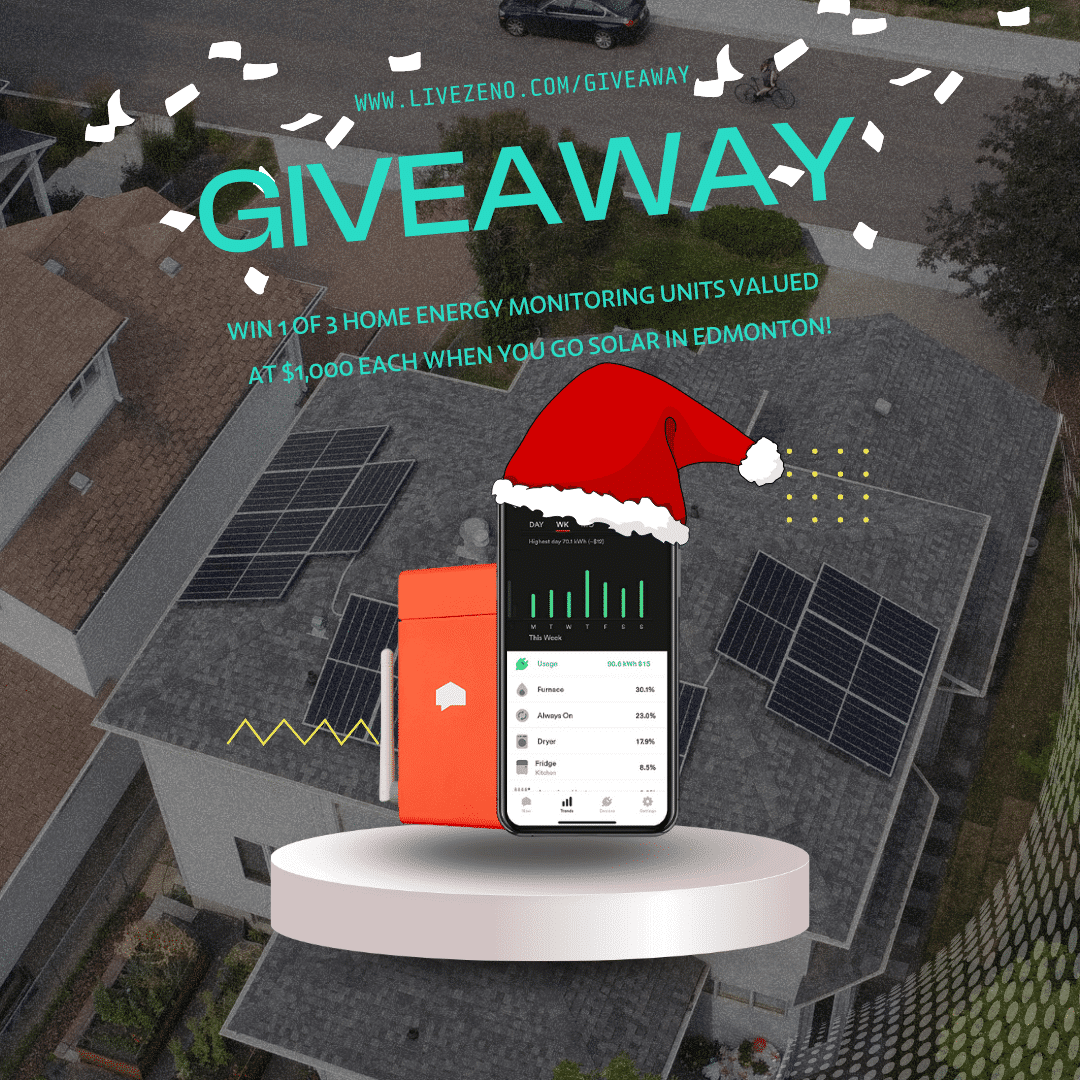 We're giving away 3 Home Sense Energy Monitoring Units valued at $1,000 each when you go solar in Edmonton!
When you go solar in Edmonton…
Get up to $5,000 in rebates
Reduce your energy bill
Contribute to a sustainable future
Get up to $40,000 in loans available at 0% interest
Get a chance to win 1 of 3 FREE Sense Energy Monitoring Units ($1,000 value)
Go solar with Edmonton's best and highest rated solar company on Google!
How it works:
Enter your contact information below to be entered into a draw.
Participants will be contacted for a solar quote.
We will be collecting entries up until December 31st, 2022 at 11:59 MST. Three winners will be announced and contacted on December 6th, 2023.
Terms and Conditions
Must be of legal age
Must be a residential homeowner living in Edmonton, and/or its surrounding areas (within 2 km of Edmonton)
Must provide the necessary information to get a solar quote from Zeno to qualify
Must move forward with going solar within the time period
Promotion is limited to one per household
Cannot be combined with other offers or promotions by Zeno
ENTER TO WIN
"*" indicates required fields