Frequently asked
questions
Learn more about solar panels and the products we install.
General solar FAQ
Zeno has unique access to Alberta's Green Energy industry. Light Up Alberta is a non-government program which encourages a switch to solar and renewable power. In short, retailers pay you back for what you don't use. In spring and summer, that can earn you 30.00 ¢/kWh for energy put back into the grid. Want to know more? Contact Spot Power or Park Power and start earning now. Be a part of the massive shift Zeno and friends are adding momentum to every day. Happy Earth Month, friends.
Please note: This program is designed for systems that produce more energy on site. Best times to be on solar club rates  vary but can start as early as mid-March until as late as mid-Septmber.  Zeno will not be able to perform any bill changes on behalf of clients.
Solar panels collect the Sun's energy.
The energy captured by the solar panels is converted into usable energy for your home or business.
The now usable energy available can be consumed by electronics and appliances such as your computer, TV, and smartphone.
An additional benefit to having available solar energy at your home is that it can provide clean, carbon free energy for your transportation.
Additional energy that is not used by your electronics, appliances, or electric vehicle are exported to the local electrical grid and generates additional income.
To complete our free solar assessment, you will need to provide our sales team with information and photos. This includes but is not limited to the following:
A copy of your most recent energy bill. This will allow us to model your energy consumption in order to design an optimal solar system and provide accurate pricing.
Pictures of your electrical infrastructure and roof type. This will allow us to determine if your new solar system can be easily integrated with your home's existing electrical infrastructure and roof.
Confirmation of your address. This allows us to use Google imaging combined with our in-house software to remotely design your system while taking into consideration available roof space, potential shading structures, and optimal tilt.
The assessment process also allows us to address any questions or apprehensions about solar that you may have. We want to make sure you understand everything before you make a decision.
Click HERE for a copy of the information collection form we send out!
The team at Zeno will analyze your location, electricity usage, and sustainability goals to determine your suitability for solar. You can ask us questions you may have about solar, incentives, installation, and anything else you can think of.
Once approved, we will handle obtaining Electrical Permits and fill out your Incentive and Micro–Generation Applications for you. We will develop a schedule that works for you and make sure you are satisfied with every aspect of the process. We may need you to sign a couple forms depending on your utility provider.
You may be required to either sign a Fortis Consent Form or EPCOR Consent Form, depending on your utility provider.
Our qualified team of professional electricians will install your system, ensuring quality work throughout. We will connect the new solar panels to your existing electrical system and have your meter replaced by the local wire line owner so that you can connect and sell to the grid.
After installation, our experienced team will review the solar system with you and explain how everything works, including incentives and micro-generation. We will answer any additional questions, ensure you are satisfied with the work, and have a comfortable understanding of your system.
If your solar modules are covered in snow, they will not produce power. However, the effect of snow is built into the expected yearly production that presented in your proposal. This means the days the solar does not produce due to snow coverage are already accounted for when determining your energy offset
Solar panels are tougher than your roof! They are designed to withstand snow, rain, wind, hail, and everything else nature may throw their way. We have seen cases where perfectly intact solar panels have had to be removed so that homeowners could replace their hail-damaged roof. Our Tier 1 panels are built to withstand golfball sized hail travelling at 100mph, and we only use panels with a Class 4 hail rating, the highest you can have. The panels are also warrantied at 25 years in addition to our 5-year installation warranty, in case a replacement is ever needed. Check out the video below showing Tier 1 panels standing up to hail.
It's always better to be safe than sorry. By integrating solar modules into your home insurance for only $10 – $20 per year, depending on your provider, you can stay protected in the rare chance that hail becomes a problem.
Fortunately, warm weather has little to do with a location's solar potential. Calgary is one of the sunniest cities in Canada, receiving more than 300 days per year of sunshine. The snow we get in Canada also acts as a reflective surface, which increases our solar potential. Another additional bonus is our cold weather! Solar panels produce more energy when they are cold since their conductivity increases. Calgary has a solar potential of about 1292, which is higher than both Rio de Janeiro and Rome!
Residential Solar Panels FAQ
Solar panels convert sunlight into electricity using photovoltaic (PV) cells. When sunlight hits a solar panel, the PV cells in the panel absorb the energy, creating a flow of direct current (DC) electricity.
This DC electricity passes through an inverter, converting it to alternate current (AC) electricity, which is what runs through most residential homes. The AC electricity you get can be used immediately, used for your EV charging needs, stored in solar batteries or sold directly to the grid.
At Zeno, we source only the best solar panels for residential homes — all backed by a 25-year warranty. We believe that turning to sustainability should be an easy choice, which is why we always offer the best in solar technology.
While residential solar panels generally last 25 to 40 years, the actual lifespan of your system will depend on a number of factors, such as its exposure to the elements, temperature, maintenance and more.
At Zeno, our solar panels have a power production warranty for 25 years and can last up to 40 years.
Other factors such as quality of materials and installation also play a role — but at Zeno, we're confident that our experts can design, procure, and install residential solar panel systems that use only the best in solar technology today.
There are a few things you can do to make your solar panel system last longer, such as:
Solar panels can vary in size and weight, depending on the brand and panel availability. Typically, residential solar panels span 66 x 40 inches for the panel, and 1.25 x 1.6 for the frame, weighing roughly 42 pounds. For more accurate information, reach out to a reputable solar provider who would be able to give you a free quote and specifications of what solar panels are being used.
The cost of residential solar panel installation varies based on the size of your home and its energy needs.
At Zeno, we understand that every home is different, which is why we maximize your space by designing a residential solar panel system around your property's size and needs.
As all home energy and home layouts are unique, we recommend getting a FREE quote from us to determine more accurately in terms of what you can expect to pay.
Residential solar panels typically weigh an average of around 42 pounds, but this will still depend on the brand and size of the panel itself. For more more accurate information of the weight of the solar panels, reach out to a reputable solar provider for a FREE quote. They can can provide you with the specifications of the panels used for your home.
Service FAQ
If this has only occurred for one month, it may likely be the case that your energy retailer has missed a meter reading and you will be credited on your next billing cycle. It is recommended that you call them to check regardless. If you have not seen any credits since the installation of your system, please reach out to your energy retailer to confirm you are registered as a microgenerator. This is automatically triggered during the installation process, but a confirmation call won't hurt. Your microgeneration approval letter will also have been sent to you in your turnover package. It may also be the case that in that specific month, you consumed all the power produced by your solar system in the home, and none was exported.
After your electrical inspection passes, we submit a request to the utility to commission your site as a microgenerator of solar, and in some cases this may require the meter to be swapped to a bi-directional one. From this step, it can take 1-2 weeks for the site to be registered and/or the meter to be swapped. As a result, you may not see microgeneration credits until the next billing cycle after your inspection has passed. Keep in mind that the solar produced first powers all the loads in your home before it is exported. If your home used up all the solar production in a given month, you may not receive credits for exported power, but your bill will still be reduced as you consumed less power from the grid.
To ensure a smooth experience and efficient resolution of any issues you may encounter, we have outlined the following guidelines regarding the installation and support of Sense products:
Zeno Renewables Responsibility for Sense Monitoring Devices:
Zeno Renewables takes full responsibility for the proper installation of the Sense monitoring devices. Our team of trained technicians will ensure the accurate placement and connection of the devices, as well as perform the necessary tests to confirm their optimal performance. If you experience any difficulties during the installation process or have concerns about the Sense monitoring devices, please contact our dedicated Zeno Renewables Support team at serviceyyc@livezeno.com (for Calgary/Lethbridge & surrounding area) or serviceyeg@livezeno.com (for Edmonton & surrounding area).
Support for Sense Functionality:
For any issues with the functionality of the Sense monitoring devices, we kindly request that you directly contact Sense Support. This includes but is not limited to the device incorrectly reading or reporting data. They can be reached by email at sense@support.com or checkout their website for other contact options at Support – Sense. While we strive to provide comprehensive support, Sense Solar possesses the expertise and specialized knowledge required to troubleshoot and resolve issues specific to their products. Their support team is equipped to assist you promptly and effectively.
Zeno Renewables offers many different warranties based on the products and services we provide.
Please click our WARRANTY SUMMARY for an overview of the warranties available to you through Zeno.
Firstly, provide us with the email of the new occupant, so that we can send them an invite to the monitoring portal and the turn-over package which has all the information on their system including warranties, manuals, and microgeneration information.
Secondly, direct them to our website FAQ for instructions on how to connect the solar system to their new Wi-Fi and how to download any relevant applications on their phone for monitoring.
Lastly, we will have to submit a revised Microgeneration Application to the utility so that the solar is assigned to the new homeowner.
Please email us at serviceyyc@livezeno.com for Calgary and serviceyeg@livezeno.com for Edmonton so we can process all of this.
Please refer to our FAQ Page to see if any of the scenarios described apply to you. Please also check if you system is covered with snow. If not, please reach out to us at serviceyyc@livezeno.com for Calgary and serviceyeg@livezeno.com for Edmonton and submit photos of your system clear of snow. Someone will assist with your request. Please allow for 24- 48 hours for your inquiry to be addressed.
We offer rodent protection which can be installed around the perimeter of your solar array to prevent birds and other rodents from getting underneath. The cost of this depends on the size of your system. If your roof is covered in bird droppings and residue, the cost for rodent guard installation may increase. Please reach out to us for a quote at info@livezeno.com.
The size of your system and modules are in Direct Current (DC) power, which is not usable in the home. The string inverter or micro-inverter converts this to Alternating Current (AC) power to be used in the home. The size of the inverter represents the AC system size. There are several reasons to oversize the system for the inverter. A couple include accounting for DC to AC power losses, and ensuring you are getting the most out of your inverter during low sunlight periods. Please check out THIS LINK for more detailed information.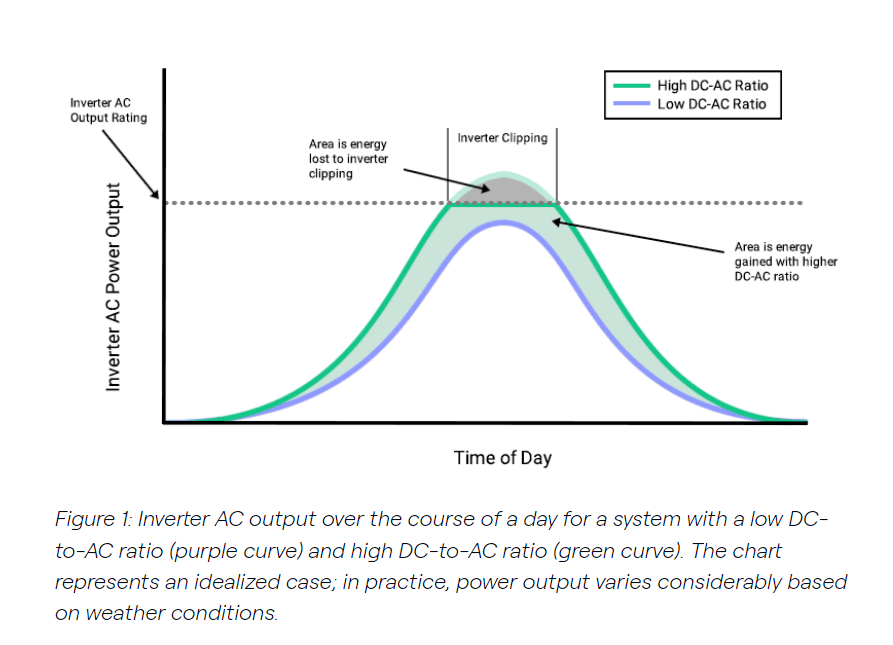 For safety reasons, the solar system will shut down during a power outage in case service workers are repairing the power infrastructure. If you are interested in battery solutions, please reach out to us at info@livezeno.com.
Depending on your type of system, we offer either a Sense or SolarEdge monitoring unit that can accomplish this. The equipment and installation can cost anywhere from $750 – $1,000 plus GST depending on your electrical infrastructure. Please reach out to us for an exact quote at info@livezeno.com.
APSystems User FAQ
To adjust your time zone, please follow the below steps:
Download the【EMA MANAGER】app
Re-energize the ECU, it will produce a hotspot in 30 mins, then let your phone connect to this hotspot
The hotspot username is the ECU number 216xxxxxxxxx, the default password is 88888888
Once your phone connects to the hotspot login to EMA MANAGER.
Go to【SETTING-Date,Time】reset or synchronize the time.
APSystems EMA APP can be found in the app store for both Apple and Android users.
You may also go to the EMA online portal here.
Your login information which was created upon completion of your installation is identical for both APSystems EMA App and the EMA online portal.
For a lost password, please visit the EMA online portal here and click the "Lost your password?" link. You will need to know your username.
By default, your username will be your first and last name with a space. If this does not work, please email us at serviceyyc@livezeno.com for Calgary and serviceyeg@livezeno.com for Edmonton for assistance.
The error message on your app may show the below:

Your ECU monitoring unit disconnected from the internet. If you have it connected with an Ethernet cable, unplug the Ethernet and power to the ECU. Then go to your router and disconnect power for 30 seconds. Plug it in, but wait until it's fully functional to plug in the Ethernet and then the power.
If you have the ECU monitoring unit setup on WiFi, then you will need to download the EMA Manager. From here, press the AP button on the side of the ECU, you will click on the ECU APP (you do not need to sign in), and it will take you to your network settings. You will select the ECU WiFi, password is the number 8, 8 times (88888888) to connect to your ECU. Go to Workspace, WLAN, and connect it to your own WiFi.
Follow the initial prompts of the APSystems video here to download the ECUAPP app, WLAN (WIFI) setup details for your ECU are explained at 2:45 in the video.
If the problem persists, unplug your ECU and move it to a new location closer to your modem, such as your office. Your ECU also has the option to be hard wired (will give you the best connectivity) if the connectivity problem persists.
This is normal winter performance. Depending on the location of your modules, snow can build up heavier on modules which are near a roof valley and take longer to clear than the modules on the top and sides of your roof.
If you are sure that your system is free of snow and you still are not seeing any production, please email us at serviceyyc@livezeno.com for Calgary and serviceyeg@livezeno.com for Edmonton so we can investigate the issues further.
Fill out the  warranty transfer document here and email it to APSystems support in your region (see your regional APSystems website for local contact info) and one their support agents will set up EMA access for the new homeowner. If you do not know the new homeowner's information, fill out your information in the form and provide it to the new owners for them to complete and submit to APSystems.
NC means "Not Communicating". Rest assured, your modules are still producing power, but the micro-inverter has lost its connection to your ECU (Energy Communication Unit). This does happen from time to time, and will often correct itself after 24-48 hours.
If the issue persists for longer than 48 hours, please email us at serviceyyc@livezeno.com for Calgary and serviceyeg@livezeno.com for Edmonton so we can investigate the issues further.
APSystems app will sometimes go down for unexpected maintenance, this is normal and is usually resolved within a few hours.
EV myths
While EVs are currently priced more than their Internal Combustion Engine (ICE) counterparts, time and technology have made EVs more affordable to own compared to when they were first introduced. Canada also offers incentives to make EVs more affordable for Canadians through the Zero-Emission Vehicles Program
EVs come out on top despite the hefty upfront cost. EVs require less maintenance and automobile part replacement than ICE vehicles. As a result, EV running costs are much lower than its ICE counterparts. The price of electricity is also significantly lower than the price of gasoline. Therefore, with each kilometer driven, the cost of EVs makes it more affordable than owning ICE vehicles. And with the option of having your own EV charging station right at home – you may never have to visit a gas station ever again.
This is both true and false. If a municipal or provincial electricity grid is predominantly powered by fossil fuels, then your EV will be using "dirty" electricity. However, three points must be considered:
EVs replace the inefficient miniature combustion that occurs in ICE vehicles. Having more efficient vehicles on the roads contributes to reducing the overall global emissions.
While different municipalities and provinces have different electricity generation makeup, it is important to note that renewable energy accounts as the largest energy electricity generator in Canada (Government of Canada, 2018). Therefore, this statement application varies depending on which province one is charging their EV from. Even so, provinces such as Alberta (where fossil fuels produce 90% of its electricity generation) is pushing to make its electrical grid 30% renewable by 2030 (Stephenson, 2019).
Today, many EV owners implement solar energy solutions into their homes or businesses to take energy directly from the sun. Setting up an EV charging station right at home or at the business site while pairing it up with solar technology ensures that the energy used for the EV is as green and renewable as possible.
From production, to charging, to driving, EVs have proven to be significantly better for the environment than ICE vehicles.
When lithium-ion is harvested for EV batteries, its emissions contribute to the overall pollution in the environment. However, most of the battery material can be recycled and the battery can be reused. When an EV battery can no longer deliver enough power for its EV, it can be repurposed for both residential and commercial electrical storage in conjunction with a solar photovoltaic system.
Battery production and technology are accelerating every day. With companies like Tesla and Samsung consistently innovating and taking advantage of economies of scale, batteries are becoming cheaper and much longer lasting. 
ICE vehicles will not have the same battery life as EVs. As long as EV owners maintain and care for their EVs, the battery life and the overall vehicle will require less maintenance in the long-run.
Battery storage FAQ
Without a battery back-up system, you will not be able to power your home with solar during an outage. While the grid shutting down is rare, batteries are a great way to keep you and your family energy secure during times of uncertainty.
While owning a battery back-up system is not mandatory, there are many factors that determine whether you need extra batteries for your solar pv system. These include your unique energy needs and the devices you want to back up in the event of an emergency. Our knowledgeable Sustainability Specialists can walk you through your options and help you determine if a battery storage solution is right for you. Contact us at info@livezeno.com for a quote.
At Zeno, we secure only the best products for your system. One Tesla Powerwall Battery Storage back-up system can cost anywhere between $16,000 to $20,000, including installation. Please reach out to one of our Sustainability Specialists for more accurate pricing.
No. Car batteries are not compatible with solar PV systems.
Only some battery types are compatible with solar PV systems.
We are happy to include a solar battery back-up system to your custom quote. Please be sure to let one of our Sustainability Specialists know for it to be included in the quote or contact info@livezeno.com.
When you own a solar panel system, the grid acts as your battery. Excess energy produced by your solar panel system gets sold back to the grid.
This depends on the size of your battery back-up system and the loads you need powered during a blackout. Our knowledgeable Sustainability Specialists can walk you through your options and help you determine if a battery storage solution is right for you.